Welcome to the PendragonPedia. We're a collaborative community website about Bobby Pendragon and the Travelers' adventures in Halla that anyone, including you, can edit.
<createbox> width=24 break=no buttonlabel=Create new article bgcolor=#F9EAC3 </createbox>

---

Click here to check out more books in the Pendragon series!
---

Click here to read about more characters!
---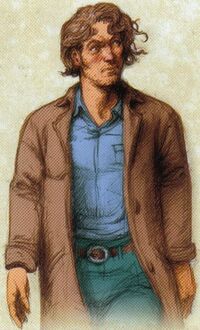 Press Tilton is the penultimate generation Traveler from Second Earth. He dies in the book The Lost City of Faar. He is described as the favorite uncle of Bobby. When Tilton died, he said they would see each other again.

He appears at the end of Raven Rise when Bobby falls into Naymeer's flume. All of the Travelers, Kasha, Aja Killian, Patrick Mac, Alder, Pendragon, Siry Remudi, Elli Winter, Loor, Vo Spader, and Gunny, also arrive. He is the first one to arrive there. He appears in The Merchant of Death, The Lost City of Faar, Raven Rise, and The Soldiers of Halla.

Read more about Press here...

---





Click here to vote in more polls!



Listen up everyone who loves this series as much as I do. I have started a petition to get a pendragon movie or TV show. I think you would all agree with me when I say that this book would look great…
JasFel
•
Recently delved into the world of denduran. Currently, at the point where they save uncle Press. and face Queen Kagan.
See more >